For who:      Boys & Girls Born in  2014 – 2015 – 2016 – 2017 – 2018
Dates:           June 12, 2023 – July 26, 2023 (4th of July Week Off)
Days:              Monday & Wednesday
Time:              6:00pm – 7:00pm
Location:     Pioneer High School, 1400 Pioneer Ave, Woodland, CA
Registration:  $200
Each player will receive 1 soccer ball and a Woodland Soccer Club jersey with their registration.
Parents are responsible for black shorts, black socks, and shin guards.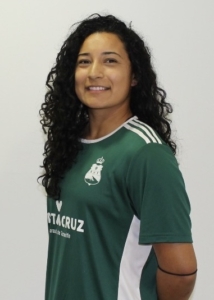 Age: 25
Hometown: Woodland CA
2015-2019 University of Hawaii at Manoa (D1 NCAA) 

2020/21 Mislata Club de Fútbol- Valencia, Spain

2021/22 Levante Las Planas- Barcelona, Spain

2023 Real Unión de Tenerife- Santa Cruz de Tenerife, Spain
I got my start around the age of seven, playing competitive soccer here at WSC. I stayed local and attended Pioneer High School playing soccer and basketball for the Patriots. At the same time I was competing at the ECNL level for San Juan Spirits working towards a scholarship to play collegiate soccer. My Junior year I verbally committed to play NCAA Division 1 soccer at the University of Hawaii at Manoa. From 2015-2019 I competed in the Big-West Conference while studying my Bachelor's Degree in Psychology.
At the University of Hawaii I was able to achieve many personal and program milestones such as Big-West Goalkeeper of the year (2019) and All-Conference First Team (2019). However, it is not the accolades I am the most proud of. The personal growth I experienced as a 3 year captain helped me find my voice and passion,  using my strengths to lift those around me. 
Fast forward to present day, in June 2023 I graduate with a Masters Degree in Sport and Performance Psychology. I emphasize the importance of the mental side of sport not only in my coaching and consulting, but in how I approach everyday life. Since 2020 I have been living abroad in Spain, playing soccer at the professional level, learning more about the game, and what it takes to be elite.
I believe we are perfectly positioned to help the person we once were. With that mission in mind I am excited to return to WSC to assist with the development of our young athletes, on and off the field. 
In-Person Registration Information
In-Person Registration Dates:
In-Person Registration Location and Info:
Woodland Community Center, 2001 East Street, Woodland, CA.
Credit Cards are accepted during the registration process
Check or Money Order payable to: Woodland Soccer Club or WSC at the time of registration. Only available during In-Person Registration.
Cash not accepted!
Academy Question
Request information regarding Woodland Soccer Club Academy Program: